Swing Fever is at the Panama Hotel the 1st Tuesdays of every month.
Generally as a quartet and occasionally with a surprise guest.

The Panama Hotel serves fine food. Call for a reservation if you're dining.
4 Bayview
San Rafael
(415) 457-3993
We wish we could invite you to all of the wonderful private events we play, but then we would be advocating party crashing. If you have an event, we'd like to play for it, give us a call or send an email.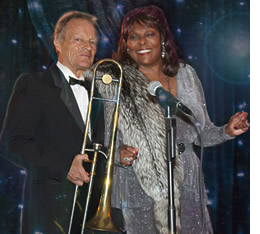 If you wish to be on Swing Fever's email list fill out the form to the right of this page.
Sometimes there are opportunities for clients to hear Swing Fever at selected private events.
To gain greater access to Swing Fever and its calendar of events, sign up for our e-mail list at info@swingfever.com or call us at 415-459-2428 for details and information!
Swing Fever with Denise Perrier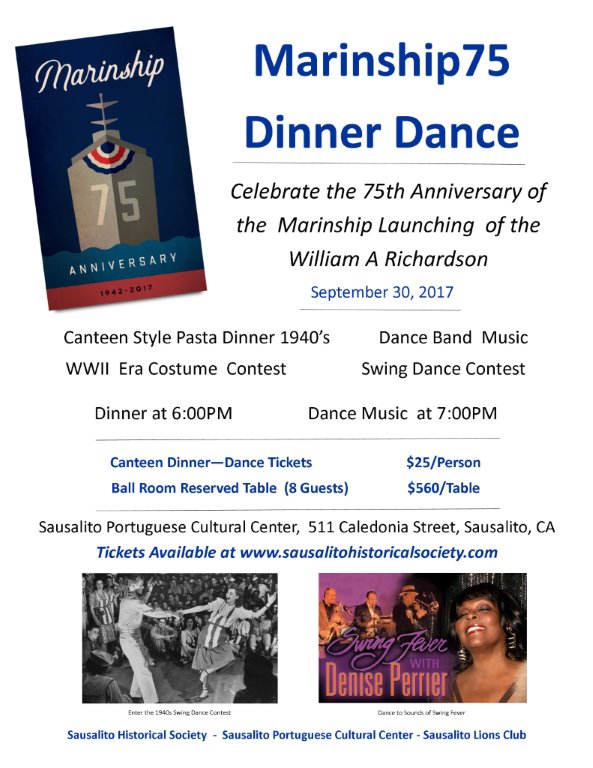 September 30, 2017
Sausalito Portuguese Cultural Center
511 Caledonia Street
Sausalito, CA
October 13, 2017 ~ 7 PM
Water Music Festival – Long Beach Washington
At the Inn at Harbor Village, Ilwaco WA
November 10, 2017 ~ 6 PM
Swing Fever is honored to be playing this fabulous event HISTORIC USO DANCE PARTY AT THE PETALUMA WOMAN'S CLUBHOUSE NOVEMBER 10, 2017 – INAUGURAL EVENT – 518 B St., Petaluma, CA – (707) 762-4271
Hep Cats, Slick Chicks, and GIs, don your vintage togs and get ready to swing and sway and boogie to the big band sounds of the 1940s!
On November 10th, 2017 from 6:00 p.m. – 10:30 p.m. the Petaluma Woman's Club (PWC) will recreate the USO Dances that were held in the historic clubhouse during the WWII era, complete with period refreshments, swing dance lessons and fantastic prize opportunities, all in keeping with the patriotic theme.
On the eve of the Veterans Day Parade in downtown Petaluma, the clubhouse will again pulse to the rhythms of the big band sounds provided by Swing Fever, plus, get your groove on with Bill Gabbert, swing dance maestro, who will show you how it's done. The PWC Andrews Sisters Act and Liberty School singers will also entertain.
Simple foods will harken back to the wartime atmosphere, and the bar will feature the Aviator cocktail in the Officers' Lounge, along with non-alcoholic beverages served canteen style.
Hold on to your hats, caps and kerchiefs for the drawing of unique prizes that include: two tickets to the WWII Museum in New Orleans; two packages for a day of fun at the Rosie the Riveter Museum in Richmond, CA; a gourmet dinner for four with a Vet, including Sonoma wine and entertainment; a ride in a vintage airplane, and two memberships in the Huey Vets EMU, which gives the winners exclusive seats for a ride in the Huey military helicopter on a flyover at the Veterans Day Parade. Prize tickets will be available at the event for $20 each, and in advance from club members.
A vintage Jeep will mark the entrance to the party at 518 B Street in Petaluma, CA where mothers in the 1940s chaperoned their daughters, who answered the call to this fun duty by the commander of nearby Hamilton Field Air Force Base, who so wanted wholesome R&R for his troops. The PWC members were happy to comply. The USO Dances became another page in the multifaceted history of the 125-year old clubhouse, recognized by Heritage Homes of Petaluma.
All proceeds go to the PWC Restoration Fund to maintain the historic clubhouse. As it has for over 100 years, the club continues with event rentals, membership events and community activities. For more information and tickets, visit www.petalumawomansclub.com. Tickets to the USO Dance are $50 each, and can be purchased through Brown Paper Tickets at http://usodancepetaluma.brownpapertickets.com/.