Swing Fever is at the Panama Hotel the 1st Tuesdays of every month.
Generally as a quartet and occasionally with a surprise guest.

The Panama Hotel serves fine food. Call for a reservation if you're dining.
4 Bayview
San Rafael
(415) 457-3993
We wish we could invite you to all of the wonderful private events we play, but then we would be advocating party crashing. If you have an event, we'd like to play for it, give us a call or send an email.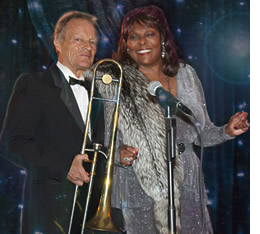 If you wish to be on Swing Fever's email list fill out the form to the right of this page.
Sometimes there are opportunities for clients to hear Swing Fever at selected private events.
To gain greater access to Swing Fever and its calendar of events, sign up for our e-mail list at info@swingfever.com or call us at 415-459-2428 for details and information!
*****
~ November 13th
Swing Fever will play the WOODCHOPPER'S BALL. Come on by to dance or enjoy the music and dancing.
The Woodchopper's Ball, named after the classic 1939 swing tune by the Woody Herman Orchestra (and their biggest hit!), is a weekly Tuesday swing dance event held at the beautiful historic
Verdi Club 2424 Mariposa, San Francisco, 94110
LIVE MUSIC DANCE PARTY, 9:00-11:30pm, with a different band each week! $10 admission, all ages. Includes a drop-in Basic Swing dance lesson (9:00-9:15pm), perfect for complete beginners (no partner required)!
* FULL BAR & LOUNGE, 7:30pm-closing (21+ only)! Enjoy a classic cocktail in the swanky, newly renovated lounge!
* 2,500-SQ-FT DANCE FLOOR: Large, beautiful, hardwood dance floor with plenty of room to swing out!
* NOVEMBER Beginning and Intermediate LINDY HOP monthly swing dance class series conclude tonight, 7:00-9:00pm. Single Monthly Class drop-in: $20/person/week (includes Dance Party!), all ages.
EVENING SCHEDULE:
6:30pm: Doors Open
7:00-8:00pm: Monthly Int Lindy Hop & Int Balboa Classes
7:30pm-closing: Full Bar Open (21+ only)
8:00-9:00pm: Monthly Beg Lindy Hop & Beg Balboa Classes
9:00-9:15pm: Drop-In Basic Swing Dance Lesson
9:00-11:30pm: Live Music Dance Party
WEBSITE:
http://www.woodchoppersball.com/
~ August 26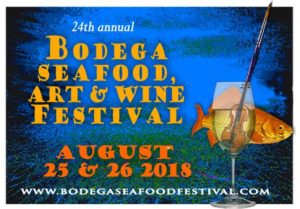 Swing Fever will perform three sets on two different stages at the Bodega Seafood Art and Wine Festival 16855 Bodega Highway – in the Village of Bodega (not Bodega Bay)
11 to 11:45 a.m. on the Main Stage
1 to 1:45 p.m. on the Wine Stage
3 to 3:45 on the Wine Stage
Many other fine bands will play and food, beverage and fun will abound.